Introducing...Body, Mind & Spirit content!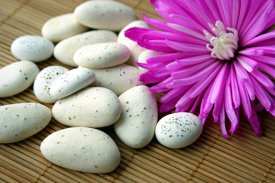 We've got something new and exciting for you today - articles for the body, mind and spirit! These articles were written by two professional writers: Diane Penna and Wendy Betterini.
Diane's expertise lies in the health and alternative healing arenas, while Wendy's expertise leans more toward wellness with mind, emotions and spirit.
Today we are releasing our first partner project, which is a series of 10 articles that each focus on one aspect of wellness from the perspectives of body, mind and spirit. Diane created the "body" section of each article, detailing how each concept affects us on a physical level, and she shares tips and ideas on caring for ourselves physically.
Then Wendy picked up where she left off and carried the same concept into the mental and spiritual aspects of our lives.
You may be wondering, how can you combine two different writing styles in one article?
We can personally guarantee that you would be hard pressed to tell that these articles were written by two people! Wendy and Diane have very similar styles of writing, and the articles flow smoothly the whole way through.
See for yourself: Read a sample article here
These articles are top-notch quality!
Here are the topics and word counts:
Take It All In: Breathe Deep (623 words)
The physical, mental and spiritual benefits of proper breathing.
Keep Hydrated To Keep Living Fully (637 words)
The power of water to heal and balance our bodies, minds and spirits.
Supplement Nutrients When Necessary (673 words)
The dangers of over-supplementing our diets, when supplements are truly helpful, as well as tips for mental and spiritual nourishment.
Invigorate Your Life With Movement (690 words)
The benefits of exercise for our bodies, minds and spirits, plus different types of physical exercise that can also stimulate our minds and spirits.
Fuel Up With Fresh And Unprocessed Foods (662 words)
How "clean eating" impacts our physical, mental and spiritual health and well-being.
Detoxify And Cleanse Your Whole Self (589 words)
How to release toxins from the body, mind and spirit.
Find Balance Between Work and Play (558 words)
How to create total balance between work and play, plus creating balance in our thought habits and spiritual practices.
Begin Your Day With A Stretch (584 words)
The benefits of stretching your body, mind, spirit and tips for how to do so on a regular basis.
Meditate Your Way To Wellness (575 words)
The power of meditation to balance body, mind and spirit.
Rest, Relax And Recharge (649 words)
The importance of resting your body and recharging, as well as tips for clearing and rejuvenating your mind and spirit.

** Just like you saw in the sample above, at the end of each article are two or three corresponding affirmations to help the reader keep the concepts in mind throughout the day.

But hold on, we're not done yet!
Since meditation is such a powerful tool that can balance and harmonize body, mind and spirit, we are also including a pack of 10 meditation articles!
Here are the titles and word counts for those:
- Simple Ways to Begin Meditating (502 words)
- Physical Forms of Meditation (572 words)
- Melt Stress Away with Meditation (553 words)
- How Meditation Can Boost Your Confidence (596 words)
- From Om to Ahh . . . (463 words)
- Learning to Love Yourself Through Meditation (659 words)
- Enhancing Meditation with Aromatherapy (443 words)
- How to Meditate All Day (619 words)
- Meditation in Times of Crisis (455 words)
- Rejuvenate Yourself with Meditation (584 words)

Since we are just getting started with this new body, mind and spirit content, we are offering a special low introductory price on this package - you get all 20 high quality articles for only $23.00
These articles can be used in such a wide variety of ways! Use them as website content, blog posts, autoresponder courses, compile them as a free report, offer them as a bonus - or do just about anything else you can imagine with them.
Here are the actual rights included with your purchase:
[YES] Can be sold
[YES] Can be given away
[YES] Can be packaged with other products
[YES] Can be offered as a bonus
[YES] Can be used as web content
[YES] Can Be Edited Completely and Your Name Put on it
[YES] Can be added to membership sites (personal use only)
[NO] Sales page included
[NO] Graphics included
[NO] Can sell Resale Rights
[NO] Can sell Master Resale Rights
[NO] Can sell Private Label Rights
[No] Can be offered through auction sites

Sales are limited to a maximum of 50 packs total, and then the articles will be retired permanently. (Keep your eye out for more, however - we had too much fun writing these not to do it again!) :-)

Download your set for only $23 here:
After payment you will be directed to the download page.
Thank you!