Developing a Success Mind-Set PLR
(Ebook and Workbook)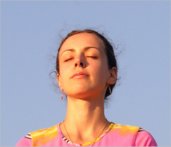 This ebook is a detailed, step-by-step guide to Developing a Success Mind-Set.
It's a HIGH-QUALITY, WELL-WRITTEN book filled with helpful tips and techniques about becoming successful -from the inside out.
The ebook is 44 pages (16,746 words) long.

Written in Times New Roman 12pt. font, with single-spaced paragraphs and 1-inch margins.

Every 3 to 4 pages, there is a famous success quote neatly tucked into a bordered table, aligned to the right of the page. (See an excerpt here.)
You get the files in MSWord .doc format, as well as .TXT format, so you can alter them any way you like before converting to .PDF format. (We also include a tutorial on how to convert a file to .PDF format, if you've never done it before!)
Chapter Titles and sub-headings:
- Introduction

- Happiness: A Cause or Effect of Success?
- The Truth About Money and Happiness
- A Genuine Sense of Security
- The Quest for Empowerment
- Dissolving Emotional Blockages
- Releasing the Past to Make Room for Something Better
- Transforming Limiting Beliefs into Empowering Beliefs
- What ARE The Keys To Happiness?

- Learning How to Love Yourself
- Overcoming Negative Preconceptions
- Getting to Know Yourself
- Falling in Love with Your Uniqueness

- Creating Meaningful Work
- Doing What You Love For a Living
- Identifying and Nurturing Your Talents
- Learning How to Work Smart – Not Just Hard!
- Making Time for What Really Matters
- Show Me the Money

- Developing a True Success Mind-Set
- Taking Responsibility for Where You Are Now
- Making the Right Choices, Moment to Moment
- Clear Out the Cobwebs and Make a Fresh Start
- Allowing Yourself to Be Successful
- What Does Attitude Have to Do With Success?
- There is No Try, Only Do
- The Joys and Evils of Expectations
- Building Your Success Muscles with Discipline
- Sacrifices: Making Room for What You Want
- Conquering the Fear of Success
- Goal-Setting, Simplified

- Taking Action: Like a Match to Tinder
- How to End Procrastination
- Making Your Action Steps Focused

- Keeping Momentum and Staying Motivated
- Remember Your Dream
- Reinforce the Benefits
- See Obstacles as Mere Detours
- Affirm the Possibilities
- Avoid Burnout

- Enjoying the Journey
- Develop a True Attitude of Gratitude
- Express Appreciation for Everything

- Conclusion: It's All Up to You



Workbook Included

Also included is the complete Workbook with 16 worksheets that walk the reader through:

- Releasing emotional baggage
- Getting to know yourself
- Figuring out what you REALLY want
- Forgiving yourself and others
- Getting in touch with your dreams
- Defining meaningful work
- Discovering your natural talents and passions
- Clearing out stagnant situations
- Evaluating personal traits and qualities
- Weighing sacrifices and gains
- Conquering the fear of success
- Making goal-setting simple
- Choosing focused action steps
- Staying motivated
- Creative ways to deal with obstacles
- Affirming the possibilities
Below are the rights included with your purchase:
- You may sell this ebook as is, or edit completely.
- You may add your own name as the author.
- You may give this material away as a bonus or free report.
- You may bundle this material with other products.
- You may not claim copyright to this material.
- You may not use this material as general web content (web pages or blog posts) unless you change it substantially.
- You may not transfer resale rights, private label rights or master resale rights for this material to others.
- You may not sell this material on an auction site unless it is completely rewritten first.
Get this ebook for ONLY $69.50
After payment you will be directed to the download page.